« Beyond the Rocks, Marblehead Light (#19) | Main | My Collector Wall & #21 »
The effects of shoreline waves that have washed over boulders, cliffs, and rocks have always intrigued and challenged me. I am repeatedly captivated and mesmerized while listening to the crashing white waves or to the gentle washing of lapping water over the smooth "wave-worn" stone slabs of Marblehead. This is a magical place to paint en plein air.

To see a larger image and more details, please CLICK HERE

ARTIST CHALLENGE FOR MAY was to use lace within the painting in some manner.
I received some Beautiful interpretations of this challenge! For purchase, please contact me.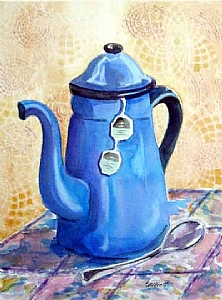 Afternoon Tea_Marsha Elliott_9x12_$145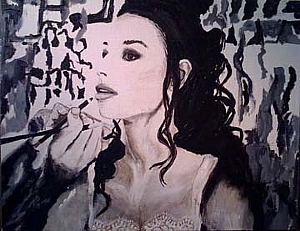 Lori, Self Portrait on her wedding day_acrylic_11x14_NFS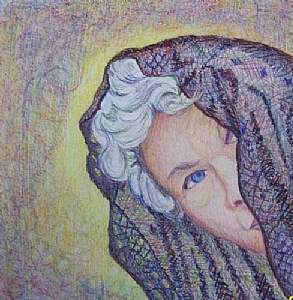 Little Bit of Lace_9x9colored pencil_Judy Paden_NFS
I love other artist's work!
I went to Middletown last weekend to watch an oil painting demonstration by Kevin Macpherson. His show runs until June 15th at the Middletown Art Center in Middletown, Ohio. If you love impressionism, I highly recommend this show!
SCROLL DOWN TO LEAVE COMMENTS.
Topics:
52 for $52
|
Lakeside & Marblehead Ohio
|
Living Waters
|
Of Deeper Things
|
Ohio Landscapes & Seascapes
Comments
5 Responses to Wave Worn Shores of Marblehead #20
Rosalind Burr
via web55 months ago
When I looked at this soothing painting in various shades of blue, a song title popped into my head from years ago called "Shades of Blue". I looked up the lyrics, and one of the lines in the song goes, "I will wait for You here in all these shades of blue". The song, of course, was not talking about Jesus, but I thought it fit your painting perfectly. "May we all wait quietly in Your Presence, Lord Jesus, in all these shades of blue."