Blog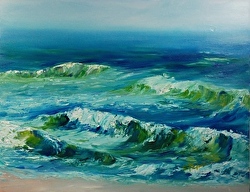 While in California, a couple of years ago, we thoroughly enjoyed the pacific coast. A drive down highway 1 is a must do if you are in the area. This pacific coast highway is quiet, with very little traffic, and absolutely gorgeous views! To see this larger, please click here. Last week, Dennis and I were on the East Coast and visited areas from Pennsylvania to the islands of Chincoteague and Assateague. On the uninhabited island of Assateague, we saw ponies roaming freely. Here we came across one as we were biking across the bridge between the two islands. This is a normal site on the island, as they roam and graze with no attention to passersby. Visitors are cautioned not to feed them by hand, as they can get a bit testy and bite! So, we enjoyed this little darling from afar (about 10 feet away).
We road our bikes on into the island, and saw more ponies grazing in groups, and later that day, we took a sunset cruise around the island to see the ponies from another vantage point.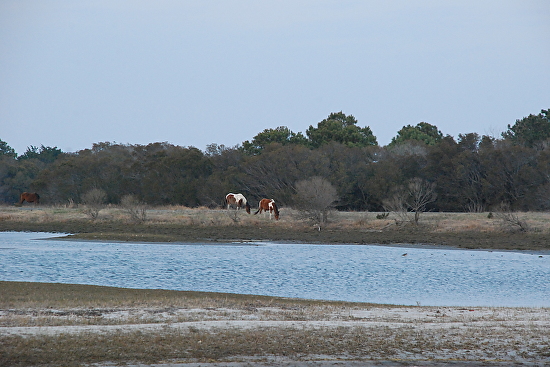 The next morning, we rode our bikes onto the island again to see the ponies as they had been rounded up for yearly vaccinations. This little sweetheart will be auctioned in July at the "big round-up." Prices range from 1200 to 12,000. How I would love to have one of them for my very own and for my grandchildren!!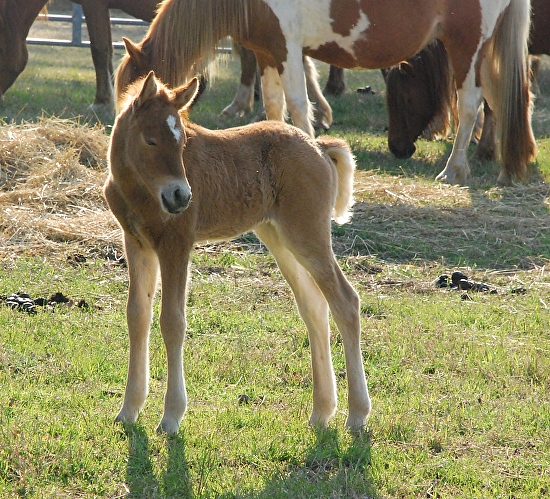 Of course, we rode our bikes to the ocean!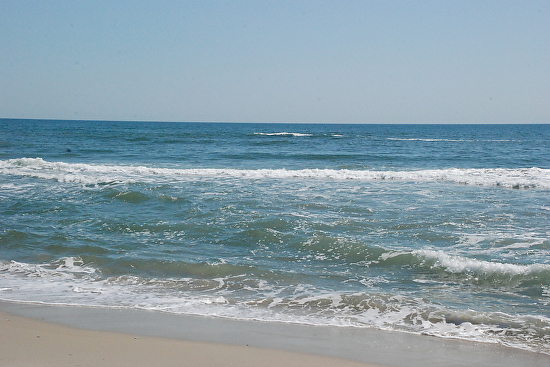 After our island adventures, we headed towards Pennsylvania to Falling Waters, masterfully designed by famed architect: Frank Loyd Wright. Falling Waters is constructed "over" a waterfall, where floor after floor of carefully engineered terraces project from the main building. Even the windows were carefully planned to open at intervals to allow the sound of the falls to enter the home in greater or lesser degrees. Imagine, tuning the volume of your own waterfall! I heard this difference as our tour guide slowly adjusted the window; truly astounding! Originally built for $150,000!!! Wanna make a trade?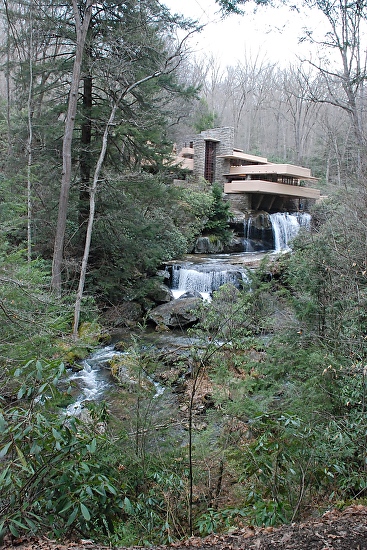 ---
---
---
---
---
---
---
---
---
---
---
---
---
---
---
---
---
---
---
---
---
---
---
---
---
---